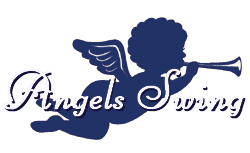 Angels Swing is a project planned as a token of my gratitude to the old American music that gave me so much joy !
I love American popular songs in the 30's and the 1940's. My favorite musicians are Glenn Miller, Frank Sinatra, Doris Day, Judy Garland, Connie Boswell, Bing Crosby, Jo Stafford and more Without even thinking about it, I started singing those America's old-time popular songs at various dining facilities in New York where many senior citizens gather...
"Angels Swing" started in 1997, based on my desire to share America's popular songs from the World War II era, with the people recalling those old days, and to tell them that their music is still loved even today beyond war and age. At that time, the angel of "Angels Swing" consisted of only one member, a little Asian girl who didn't understand English so well.
American music, and many musicians who met the girl in New York, gave her a lot of dreams, miracles, warmth and hope. Legendary musician Leonard Gaskin brought me a lot of graciousness and miracles to make my dream come true. Grady Tate taught me the wonders of the world of music, and life itself. Bob Cranshaw provided me with a lot of supports and thoughtful words.
Thanks to them, I found myself in a situation where I work with many angels to make music. And eventually, the single-member Angel's Swing turned into "Angels Swing".
Angels Swing is a project planned as a token of my gratitude to the old American music that gave me so much joy, and also to the angels (musicians) who supported me warmly and swung with me.
Shoko "Seina" Shiraishi
Shoko Shiraishi a.k.a Seina
Vocalist / Producer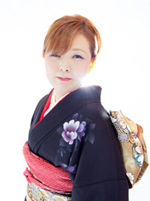 Born in Kitakyushu City, Fukuoka-ken, Japan.
Seina is a Japanese jazz vocalist who sings standard American pops in the 1930's and the 1940's. She especially loves popular songs from the World War II era.
In 1996, as a vocalist of a band, she started to sing in New York at various dining spaces where many elderly people get together. €The next year, the project titled "I Have a Dream...Seina" begun.
In 1999, she produced a CD which took three years to complete, including songs that were performed together with American musicians who lived in the World War II era. This CD was sent, as a gift, to 3500 nursing homes in the U.S. and the event was widely reported by the media.
Later, she stepped away from the field of music for a while.
In 2008, she visited Jazz legend Leonard Gaskin, who had kept supporting the project. She organized the concert and sang, after eight years of silence, at a nursing home in New York which was dedicated to Mr. Gaskin. The event was also reported by the media both in Japan and in the U.S.
In 2013, she visited and stayed New York and met Cuban musician Danny Rojo. This encounter opened a door of Latin music and interests for Cuba. End of 2013 she created "CUPIE DANNY" by her joke. But it opened another door of CUba.
In 2016, he stayed Cuba as a student. End of 2016, she decided to make an CD album with her Cuban musicians friends. So, JAPONESON was born. A title of the album is "POR LA CHOCOLATE". It means "FOR CHOCOLATE". Her Cuban friends call Seina as "CHOCO-LATE".