Angels Swing's Projects
Press
Angels Swing is a project planned as a token of my gratitude to the old American music that gave me so much joy!
I love American popular songs from the 1930s and the 1940s. My favorite musicians are Glenn Miller, Frank Sinatra, Doris Day, Judy Garland, Connie Boswell, Bing Crosby, Jo Stafford, and more Without even thinking about it, I started singing those America's old-time popular songs at various dining facilities in New York where many senior citizens gather...
"Angels Swing" started in 1997, based on my desire to share America's popular songs from the World War II era, with the people recalling those old days, and to tell them that their music is still loved even today beyond war and age. At that time, the angel of "Angels Swing" consisted of only one member, a little Asian girl who didn't understand English so well.
American music, and many musicians who met the girl in New York, gave her a lot of dreams, miracles, warmth, and hope. Legendary musician Leonard Gaskin brought me a lot of graciousness and miracles to make my dream come true. Grady Tate taught me the wonders of the world of music, and life itself. Bob Cranshaw provided me with a lot of support and thoughtful words.
Thanks to them, I found myself in a situation where I work with many angels to make music. And eventually, the single-member Angel's Swing turned into "Angels Swing".
Angels Swing is a project planned as a token of my gratitude to the old American music that gave me so much joy, and also to the angels (musicians) who supported me warmly and swung with me.
Shoko "Seina" Shiraishi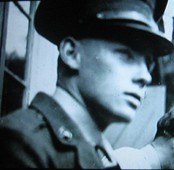 DON VERSAW
U.S. Marine veteran
It is my great pleasure to send you this message. I tell you the first few strains of the first number in your CD nearly brought this old man to tears. Seina, my dear, I can't thank you enough. You have brought a lot of happiness to me today and for tomorrow - lots of tomorrows.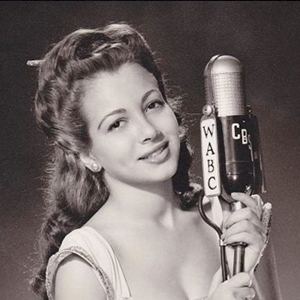 MONICA LEWIS
singer, actress
"Seina's love for mid-century music, and for those who grew up in that era, comes through loud and clear!!"
Your voice is just lovely, particularly in the way it captures the tone of mid-century American pop and jazz standards like "A Tree in the Meadow" and "I'll be seeing You" that I myself sang. Thank you for the musical presents, Seina, and for the work you are doing! Love, Monica
GREENPARK CARE CENTER, NY
Nursing Home
We received your CD and we wanted you to know, not only how much we appreciate your gift, but how touched we were by your letter and your reason for recording it! Our residents, many of whom are from the "World War II generation" truly feel you are an "Angel" to send this remarkable gift to brighten their Holiday, and share memories.
MUSICIANS
Leonard Gaskin (1997 - 2009)
Artie Baker (1997- 1999)
Toya (1997)
Ron Roullier (1998)
Howard Kimbo (1998)
Grady Tate (1998 )
Bob Cranshaw (2008 - 2012)
Bertha Hope(2008)
Jerome Jennings (2008)
Leroy Williams (2012)
John Colianni (2012)
*( ) is a year in which each musician cooperated  'ANGELS SWING' project
Special Thanks
Todd Bryant Weeks, Local 802, Floyd Fisher, Don Versaw, Monica Lewis, David Valley, Aki Yamamoto, American Defenders of Bataan & Corregidor Memorial Society, MacArthur Memorial, Twenty-fourth IDA ,The U.S. consulate in Fukuoka, The University of Kitakyushu, All veterans of the WWII and nursing homes in The U.S.